Need Financial Assistance?
Navigating health benefits and making payments can be tough. We can help!
Financial Plans
Are You A Healthcare Provider?
Let's partner in providing care for someone you know.
Healthcare Portal
When it comes to your loved one's health, only trust the best. At Marquis Certified Home Care, we take pride in our highly trained, professional and compassionate team. Each team member is a hand-selected professional who not only enhances our clients' lives, but also offers the gift of dignity and independence, as well.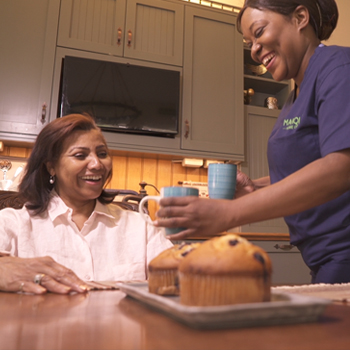 Home Health Aide
An HHA (Home Health Aide) assists the patient in the activities of daily living and provide basic routine care; such as assistance in eating, bathing, brushing teeth, giving medicine, changing dressing, checking a patient's temperature, pulse rate and check vital signs. An HHA follows a plan of care which is written up by a nurse at time of assessment.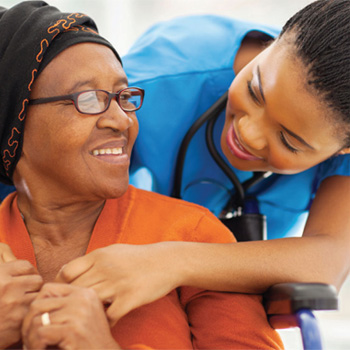 Personal Care Aide (PCA)
A PCA will follow a plan of care written by the nurse that will encompass all or part of the duties listed. They can perform household duties and well as assist with hands on care for the patient. A PCA can remind patient to take medications and accompany patient to medical appointment but they cannot administer medication on their own for the patient. These professionals help people living with physical or mental disabilities perform day-to-day activities and lead normal lives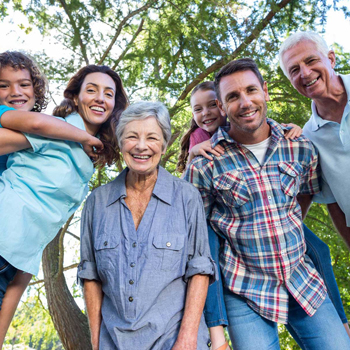 Consumer Directed (CDPAS)
CDPAP: Consumer Directed Personal Assistance Program
Finding the right Care for the People You Care for Most The CDPAP program is a self-directed home care program available to Medicaid eligible consumers in need of home care services and capable of directing their own care. Once your eligibility is determined as well as the type and amount of services needed, the next step will be to locate a Personal Assistant(s) (PA). These PA's can be virtually anyone the consumer wants: A friend, neighbor, aide or even a family member. PA's do not have to be HHA certified. A parent, spouse, or designated representative is not eligible for PA status. Once you have a designated PA, he/she enrolls with us.
CDPAP Benefits
The CDPAP program enables individuals to embrace independence by controlling their own care. The Personal Assistant You Hire Can Help You With:
• Bathing
• Cleaning
• Cooking/Meals
• Dressing
• Eating
• Grooming
• Housekeeping
• Laundry
• Personal Hygiene
• Shopping
If you or a family member is eligible and in need of someone to provide assistance with daily living tasks, one of the Outreach Specialists at Marquis Home Care can help you get enrolled in CDPAP today.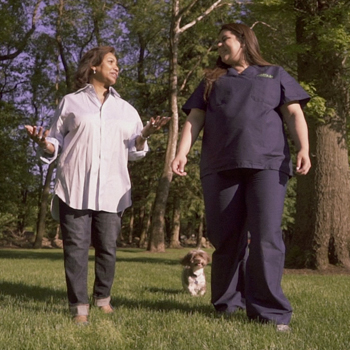 Companion Care
A Companion is completely directed by the patient but will not provide hands-on care for the patient. They will provide companionship, offer encouragement and perform light housekeeping tasks.
Nursing
Marquis believes that there is no place like home for the medically fragile population. Our Private Duty Nursing department specializes in providing quality nursing care around the clock to individuals that qualify. We work with newborns through the elderly and will help you bring your loved ones home. In addition to highly specialized care, Marquis also provides the training and support needed to keep your family together. We provide LPN's and RN's and train them to meet your individual needs. We help you navigate the system and work with your insurance company to get you the right coverage.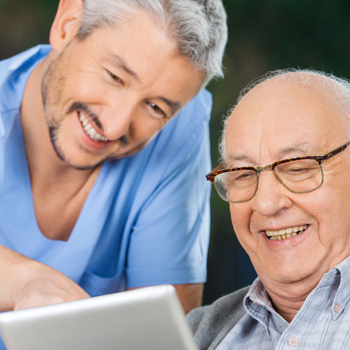 Therapy
Don't let poor mobility keep you from living your life! Let our professionals help you get back on your feet. Regain strength, function, LIFE!
• Joint Replacement
• Arthritis
• Shoulder Injuries
• Difficulty Walking
• Carpal Tunnel Syndrome
• Lower Back Pain
• Poor Balance
• Stroke or Neurological Issues
• Muscle and Joint Pain
• Decrease Risk of Falls and Optimize Function Within the Home Environment
Pool Trust & Medicaid Assistance
A Pooled Income Trust is a unique type of trust operated by a federally approved 501(c)(3) that allows disabled individuals of any age to preserve their income and assets, so that they may become or retain financial eligibility for public benefits such as Medicaid Home Care.
Under current New York Medical law, income in excess of the monthly Medicaid allowance must first be spent down on home care or medical expenses prior to receiving Medicaid coverage. Unfortunately, the guidelines do not exempt living expenses, such as rent, food, clothes, or utility services when calculating an applicant's excess income. As a result, Medicaid recipients may not have a sufficient amount of funds to maintain their standard monthly living expenses.
Per state and federal regulations, any disabled individual that deposits their monthly excess income into a Pooled Income Trust will not be subject to rules that regularly apply to monthly excess income. The deposited income will therefore not be counted as available income required to be spent on medical expenses.
By establishing a Pooled Income Trust, the beneficiary obtains the benefit of having their monthly income available to them to pay for their living expenses without contributing to the cost of their medical care.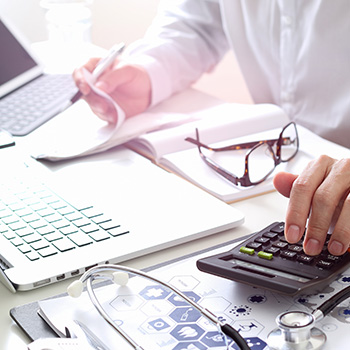 Managed Long Term Care Plans (MLTC):
Anyone who qualifies for Medicaid and is eligible for skilled services can sign up for a Managed Long Term Care (MLTC) plan. MLTCs are designed for people who can no longer live alone without assistance but do not require care in a long-term nursing home facility. For those who do not have Medicaid, Marquis Home Care offers competitive private pay plans that allow you to take advantage of our services. Our home care services that are provided through managed long term care plans that are approved by the New York State Department of Health.
Enrollment in a MLTC plan is mandatory for those who:
* Have dual eligibility for Medicaid and Medicare
* Are over 21 years of age
* Require community-based long term care services for more than 120 days.
Our team at Marquis has the experience with guiding multitudes in MLTC plans and can help you choose the one that is right for you.
Contact us today to see how we can help.
Long Term Liability Insurance:
Private Pay:
Marquis accepts private pay cases where the member or their family pays Marquis directly for services rendered.  This option is for those who are not part of an MLTCP or for those who do not have Medicaid or another long term liability insurance plan.
We offer flexible payment plans and accept payment in the form of check or credit card.
Managed Care Organization – MCO:
A managed care organization (MCO) is a health care provider, group or organization of medical service providers who offer managed care health plans. It is a health organization that contracts with insurers or self-insured employers and finances and delivers health care using a specific provider network and specific services and products.
They provide a wide variety of quality and managed health care services to enrolled workers keeping medical costs down through preventative medicine, patient education, and in other ways. These organizations are certified by the director of the Department of Consumer and Business Services (DCBS).
Transitional Housing / Assisted Living
There are times when our residents or loved ones cannot or even should not live alone, even with full time care. In those situations we look for the best options whether it be Assisted Living another type of senior residence. There are many wonderful, caring facilities out there. We can assist you with looking into alternative living options.
Medication Management
Containers and pill boxes have become a thing of the past. Your MedPak is presorted and prelabeled for you so you don't have to worry about sorting through all of your prescription labels. This is a completely FREE service, with no extra cost to you. You only have to pay for your copays. MedPaks are labeled with your name, the date, and time your pills should be taken, with preprinted reminders for liquids and inhalers. MedPaks are ideal for travel or on the go. All you have to do is detach the pills from your MedPak at the perforated line, take your pills with water, and you're good to go!
• Medications Organized: Your medications come in individual packs organized by date, time, and medication names.
• Delivered to Your Door: A shipment automatically arrives on your doorstep every month.
• Proactive Refill Management: Our pharmacists manage your refills for you, so you'll never run out.
• Pharmacists Ready to Help: We're available by phone or email. Anytime, anywhere.
Social Adult Day Care
Studies have shown that people who attend adult day centers often lead more productive and healthy lives. Adult day centers offer participants the opportunity to socialize, enjoy being in the company of their peers and receive compassionate services all in a safe, familiar environment. They provide a positive attitude toward self-image, restoring, maintaining and stimulating capacities while providing support for functional limitations.
Social Adult Day Center enables their participants to:
• Add purposeful meaning to their lives
• Maintain as much independence as possible
• Provide structure to their daily routine
• Stay living in the community
Benefit for Caregivers:
Caring for someone who needs constant attention is difficult. If you are a caregiver, you need a break! Respite care is defined as short-term relief for those caring for loved ones. This respite care isn't just a break for you, it's a break for the person you care for, too.
The intent of this program is to keep seniors healthy and in their own home as long as possible. They seek to create an atmosphere that enhances the value of human life and affirms the dignity and self-worth of each and every senior individual. For every person joining the program, two people's lives are brightened: the individual and the caregiver!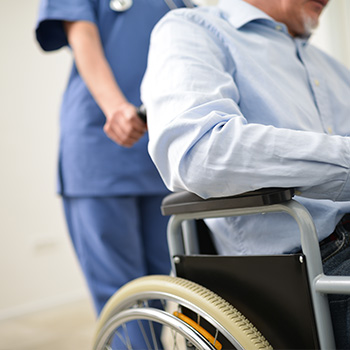 Discharge to Services from Hospital to Rehab
There is no place like home after being in a hospital or rehab but making that transition can be overwhelming and stressful. Marquis will help make your transition home smoother by assisting you, your family and the social workers with all aspects of the discharge planning. We will be provide a comprehensive understanding of all of services that can be provided in the comfort of your home and make sure you understand all of your options.
"Linette has been the best home care aide ever. I am so pleased to have her by my side. Love her with all my heart. Thank you!"
- Nilda B.
Join The Conversation
#marquishomecare